Regular price
Sale price
0,00 Kč
Unit price
per
Sale
Upon request
Tyre pattern specifically designed for city e-bikes providing increased traction on sides of the tread that brings better grip in curves. Applied E-PROTEC 360° technology increases puncture resistance, riding comfort and ensures exceptional safety under reduced visibility conditions. The Tyre is certified for e-bikes up to 50 km/h (EHK75).
Share
View full details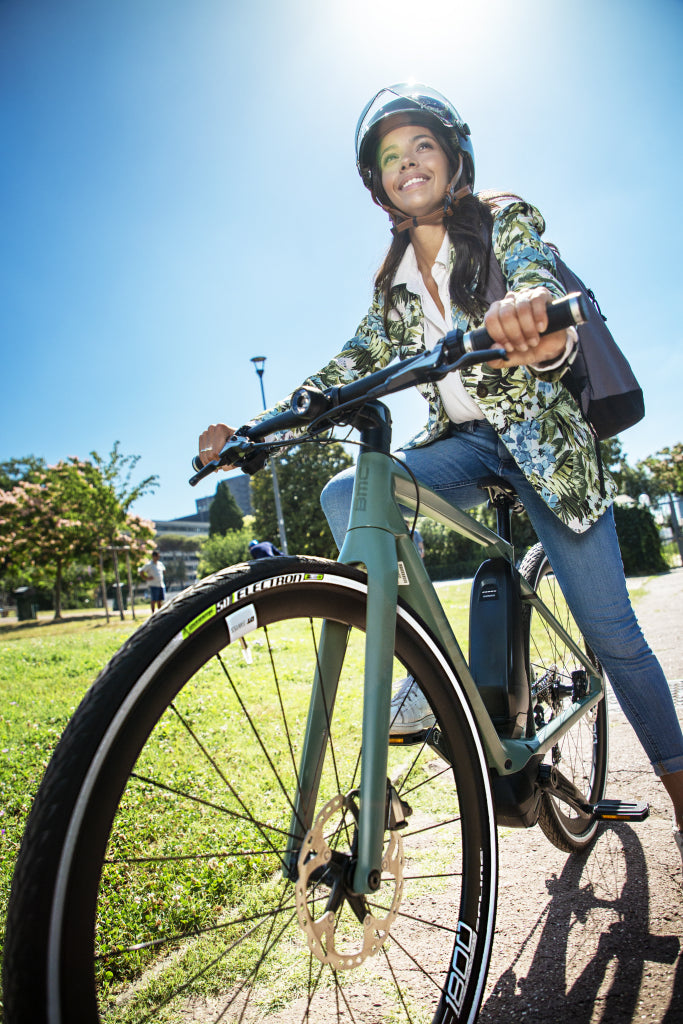 STOP THORN - Tyre protection technology in the form of a strip of rubber under the tyre tread around its entire circumference.
A band of 1 mm thick special rubber placed between the tread and the carcass decreases the possibility of having a puncture (high structural strength and hardness). It increases the rigidity and strength of the tyre crown and decreases the tyre drag while maintaining.
Approx. 3 mm thick rubber buffer produced from a special compound placed between thread and carcass. Its properties prevent from having puncture or cut off and such eliminates the risk of tyre defects while common use. It increases stiffness and strength in the crown area and eliminates drag while keeping adhesion.
Approx. 5 mm rubber bumper made of natural rubber. The ultimate protection of the casing against the penetration of a foreign body through its crown.
Puncture protection rubber belt
Carcass
Reflex Stripe
Twisted Steel Wire (2x2
Size chart
| ETRTO | Alternative size | Construction | Load (kg) | Weight (g) | Code |
| --- | --- | --- | --- | --- | --- |
| 47-622 | 700 x 45C | STOP THORN SMART, 29TPI, 1 mm protection, REFLEX (RS) | 135 | 910 | 5-10967379 |
| 37-622 | 700 x 35C | STOP THORN SMART, 29TPI, 1 mm protection, REFLEX (RS) | 113 | 660 | 5-10967380 |